Reports
The Reports tab allows administrators and super administrators to report on users, projects, devices, and activity within Workplace, and to export reports. Team, device, user access, and project reports have slightly different filters available, but they all work the same way.
Special reports are preconfigured by Workplace and require no filter selection.
NOTE  You may report on Workplace data for the last six months (180 days).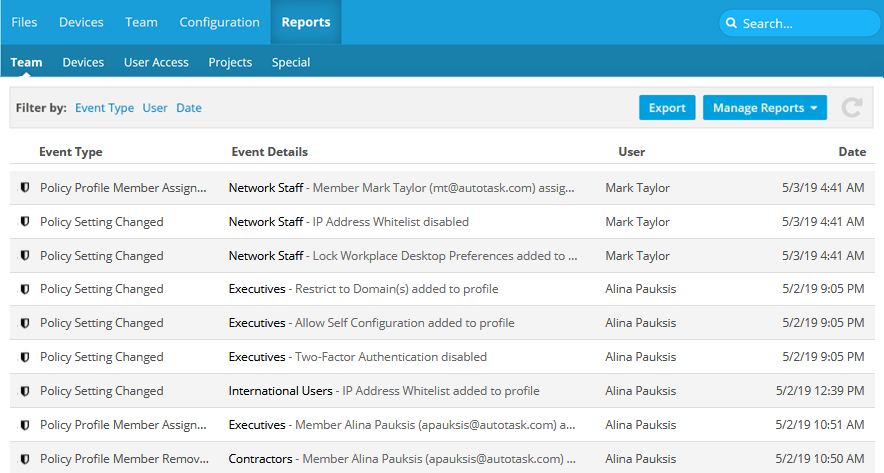 You may also:
Create and save the reports that you run on a regular basis
Schedule reports for automatic generation and email delivery
Export reports
The filters and filter options available for each standard report are listed below. We've highlighted the Event Type filter and filter options, as these will most likely guide you to the correct report for your needs.

For special reports, we've listed the columns for each special report type.
How to...