Get support for your Workplace account
To get additional support for your Workplace Online account, please contact the Datto Partner who manages and maintains your Workplace account.
To find your service provider's support info, click the

icon in Workplace Online. Your service provider will provide an email address, and optionally a phone number and support web site URL. For more information about the help system, refer to About online help.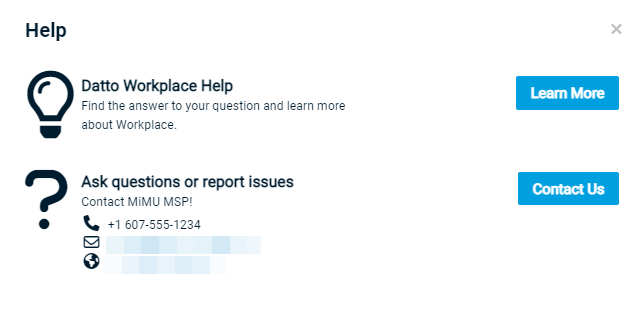 Support details can also be accessed in the Workplace app here: Taskbar/menu bar >

. Then click the

icon and select About... from the menu.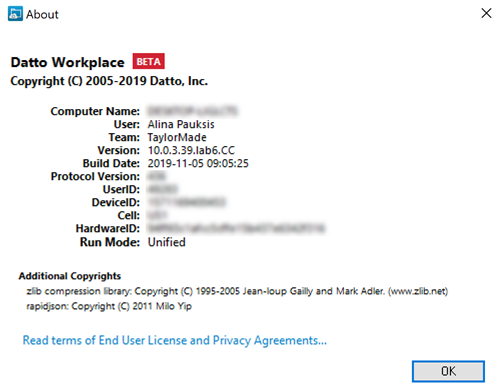 Finding your device ID, user ID, and log files
When you contact your support provider, they will ask for your device ID, your user ID, and they may request that you send the log files related to your Workplace sync operations. To learn how to provide that information, please refer to Locate your device ID and user ID and Find Your Workplace app log files.
Microsoft Teams integration support
For support relating to the Microsoft Teams integration, please email your support queries to WorkplaceIntegrationSupport@datto.com.