Files
SECURITY  All users
NAVIGATION  Workplace Online > Files
Your Workplace Online Files area is an integrated, intelligent series of views of all your project activities. From here, you can instantly and securely view files and folders that are important to you.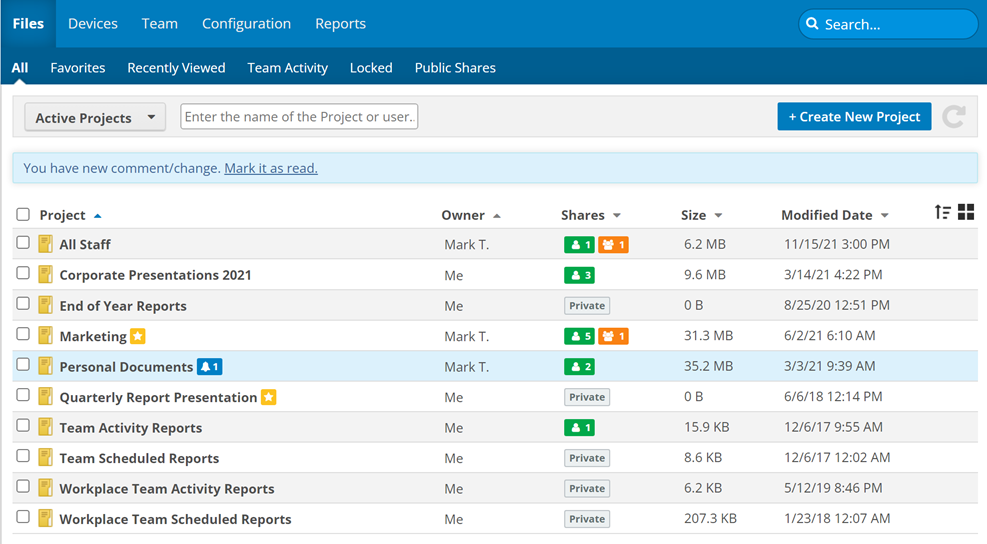 The Files area is comprised of several views represented by tabs. The folders and files listed in the main portion of the page will change, depending on the view you've selected. For detailed information on the subsections, please proceed to:
How to...

Navigate to a view
Click the name of the view you'd like to see.

Create a new project
SECURITY  Members, administrators, and super administrators only. You will only see this option if you are allowed to create new projects.
Click the All tab.
Click the + Create New Project button that appears at the top right. This will open the Create New Project popup window:

Enter a project name.
Enter an optional project description.
Click Create Project.
NOTE  By default, you will be the project owner.