Public Shares
SECURITY  All users (some functions not available to restricted users)
NAVIGATION  Workplace Online > Files > Public Shares
Public shares create links that allow you to share data with users that are not part of your Workplace team.
Depending on the settings you select when creating these shares (and the links they generate), anyone with Internet access can view, download, and upload files at no additional cost. You can also allow public share recipients to overwrite the files you share with them. And if you're sending a public share link to a Microsoft Office file, link recipients can edit the file via Office 365. For more information, please refer to Managing project, folder, and file public shares.
Having restricted users allows full collaboration and file sharing with external partners, but public shares offer a way to share files with a much wider audience.
NOTE  Project owners and users with Reshare & Public Shares enabled for the project can publicly share items. Public sharing can be disabled for specific users or groups of users via Policy Profiles. If you cannot create public shares, check with your administrator.
A public share can be created for any project, folder or file. Only items that have been publicly shared appear on the Public Shares view of your dashboard. A

icon appears next to all publicly shared items.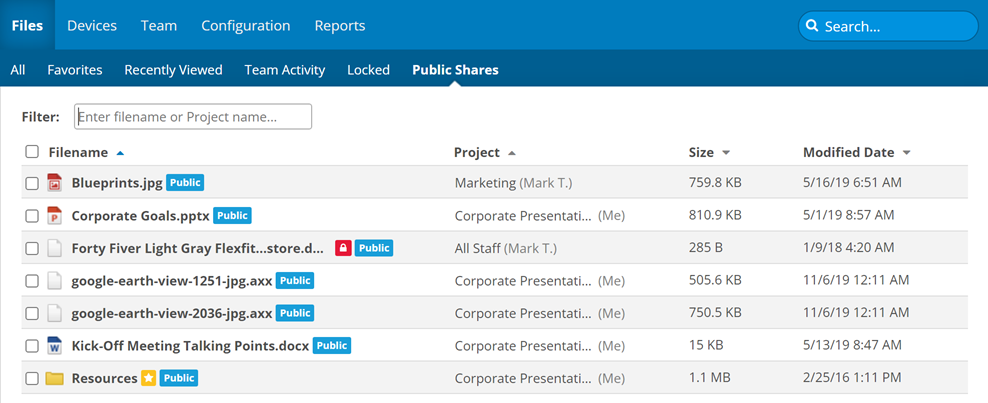 For details on how to create public shares, refer to Managing project, folder, and file public shares.
How to...